Google Guarantee Ad Management
Attract more qualified local leads for your business.
Get Quality Leads
With Expert Ads Management
Be Seen. Be Trusted.
With The Google Guaranteed Badge
Book Local Jobs
With Google Local Service Ads
---
---
---
Ready To Launch A New Google Local Service Ads Campaign?
Contact us today to get a free, no-obligation consultation on your Google Local Service Ads campaign. We would love to hear about your digital marketing goals and share our vision on how we can help you succeed with Google Local Service Ads.
Discover how a Tweaked SEM search engine marketing campaign can attract more locally targeted website visitors and boost conversions, with a free Google Local Service Ads Proposal.
Request A Google Local Service Ads Proposal
We'll get back to you within a day with details on your proposal.
---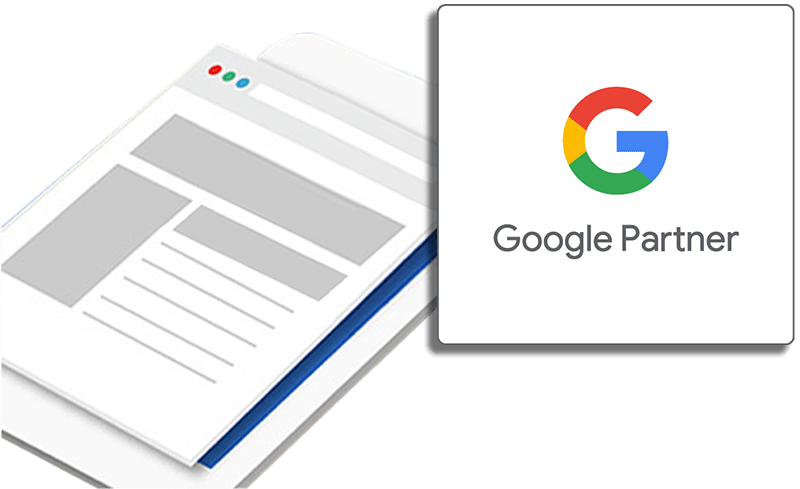 As a Google Partner, our digital marketing agency meets and has maintained all account performance requirements and qualifications for membership.
Let us pass on this benefit to you with unique promotional offers not available elsewhere.
---
Google Guaranteed
Local Service Ads - Google LSA Canada & Google LSA USA
Similar to Google Ads, Google Guarantee Local Service Ads allow your business ads to appear at the top of search engine result pages for desired search terms. Instead of paying a cost per click rate based on keyword bids, Google charges per lead, with a minimum weekly budget spend. This allows you to attract qualified leads in the business categories that Google Guaranteed supports.
Furthermore, Google Guarantee provides added benefits to visitors using your service through the Google Guaranteed ads program. Many people ask, is Google Guaranteed free? It is free for customers finding businesses on google, and if those customers are not satisfied with the quality of work obtained, Google will refund that customer up to $2000 in service fees, providing added peace of mind.
Increase visibility and drive more leads with professionally managed Google Guarantee Local Service Ads. Contact the Tweaked SEM experts to help you get the most out of your paid Google search engine marketing campaigns.
---
Be A Trusted Business In Your Area
Our team of Google local experts can help you get the Google Guaranteed Badge and show your customers that you've been verified!
With our management help, we can optimize and increase the effectiveness of your Google Local Service Ads, and manage incoming leads to ensure only qualified customer contacts are billed.
Contact Tweaked SEM for a free proposal, and discover how we can help.
---
Local Service Ads
Google Guaranteed Categories
Google Local Service Ads are only available to the following Google Guaranteed industry categories of businesses in Canada. If your business does not fall into one of these categories, you may not utilize the service.
---
Window Cleaning
Roofing
Appliance Repair
Carpet Cleaning
Electrical
House Cleaning
HVAC
Lawn Care
Locksmith
Moving
Pest Control
Plumbing
Rubbish Removal
Tree Surgeon
Water Damage Services
Window Services
---
Boost credibility and attract more leads for your local business with professionally managed Google Guarantee Local Service Ads. Contact the Tweaked SEM experts to help you get the most out of your paid Google search engine marketing campaigns, and get Google quality guaranteed.
---
Google Guaranteed Requirements
Qualifications Required To Be Google Guaranteed
Google does have a thorough screening process to qualify advertisers before they can become Google Guaranteed. This screening process ensures that your company is legitimate, and qualified to preform the services they are advertising. If you meet Googles requirements, you will become Google Guaranteed.
---
Google conducts a thorough background check on all businessowners. But in addition, they may also conduct background checks on your employees and subcontractors. In Canada, Google utilizes a company called Pinkerton to complete background checks for them. you may be happy to know that no information collected during the background check is shared with Google.
---
Google also verifies that your business has the necessary paperwork and general liability coverage for your industry. For instance, if you are a home cleaning business in Ontario, you are required to have to have $2,000,000 in liability coverage. Documentation provided to Google must clearly show the active and end date of insurance, including your policy number and services covered.
---
Google LSA Canada has been continually evolving. Initially they required only one Google review to be part of the program, now they require a minimum of 5 Google reviews from customers. They may change again in the future. If you have an existing Google Business profile, you can import your Google Reviews into LSA, otherwise they will provide you with a review link to share with customers.
---
Depending on the region your business is located and the industry vertical, there may be a more advanced verification process is required, such as a video interview. Once your business has completed all of the verification procedures, your company will become eligible for Google Guaranteed, Local Service Ads.
If you are looking for how to apply for Google Guaranteed, or need more help on understanding what is google guaranteed, we can explain the program in more detail, and help get your local business verified!
Reach out to Tweaked SEM for a complimentary proposal on Google Guaranteed Local Service Ads and launch your Google Guaranteed Ads with a local SEM expert.
---
We Make It Easy To Succeed With Local Service Ads
Tweaked SEM can help you apply for the Google Guarantee Badge, and guide you along the process of proving that you are a locally licensed business and legally operating company.
Provide customers with added assurance that if they are not satisfied with your services, they are covered for up to $2000 in fees.
Contact us for more details and how we can get your ads launched today.
---
Advanced Strategies
Techniques & Methods
Google Local Service Ads campaign success is dependant on several factors including qualification into the program and effective lead management.
Receive the necessary guidance along each step of the qualification process, and required monitoring and dispute resolution of incoming leads. Get your ads launched today.
Application Guidance
Guidance is provided every step of the application process to prove your business qualifications for acceptance.
Budget Management
Optimizing your allocated budget spend per month allows us to maximize your campaign performance and ROI.
Profile Management
Properly configuring your company profile with helpful info for customers makes them choose the right provider.
Lead Management
Ensure that your budget isn't being wastefully spent on calls that aren't actual customers with leads disputes.
Customer Reviews
Help customers choose the best company by allowing them to see the great reviews from your many customers.
Tracking & Reports
Gain added confidence of successful campaign performance with reporting that clearly identifies cost per lead.
---
Build Brand Credibility & Trust With Expert Managed Google Local Service Ads
Make your dollars work smarter with Google Guaranteed ads.
Contact us for a free Google Guaranteed ads marketing consultation today.