Professional Google Ad Grants Management
Maximize your Google Ad Grant opportunity to take full advantage of free Google Ads for non-profits.
Share Your Story
Attract More Donations
Program Compliance
That Helps Meet Guidelines
Strategy For Success
With Professional Campaign Management
---
---
---
Require Help With a Google Ad Grants Campaign?
Contact us today to get a free, no-obligation consultation on Google Ad Grants. We would love to hear about your digital marketing goals and share our vision on how we can help you succeed with Google Ad Grants.
Discover how a Google Ad Grants pro from Tweaked SEM can help share your message and attract more website visitors, with a free Google Ad Grants Proposal.
Request A Free Google Ad Grants Proposal
We'll get back to you within a day with details on your proposal.
---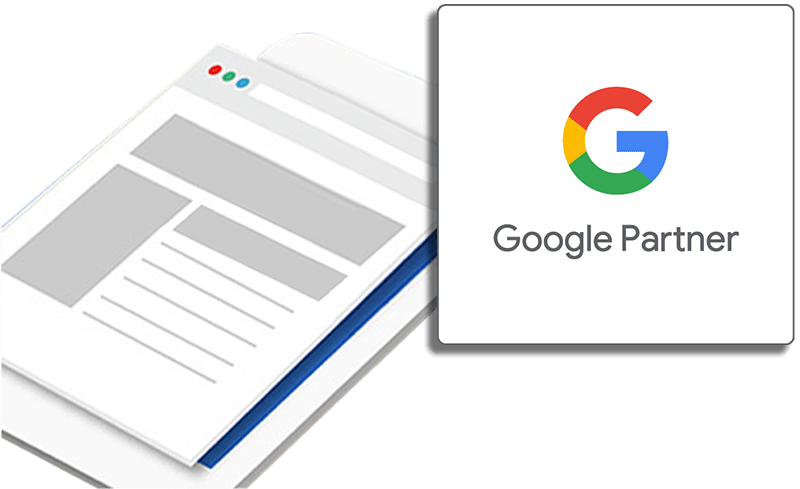 As a Google Partner, our digital marketing agency meets and has maintained all account performance requirements and qualifications for membership.
Let us pass on this benefit to you with unique promotional offers not available elsewhere.
---
Maximize Your Google Ad Grants Campaign
Get the most from your Google Ad Grants with professional search engine marketing management.
Our team of digital marketing experts can help ensure that your account remains in good standing and that your message is effectively shared with the right target audience.
Contact Tweaked SEM for a detailed consultation on your Google Ad Grants requirements.
---
Google Ad Grants
Free Advertising For Non-Profits
Eligible non-profit organizations may benefit by utilizing Google ad grants to run paid advertising campaigns that Google provides at no cost. In order to take full advantage of this benefit, certain account and website criteria must be met and maintained on an ongoing basis. This includes proper account structure, effective ad copy, keyword targeting, and tracking to record minimum base conversion requirements.
Let us do all the hard work and maintenance to ensure that your Google Ad Grants account remains in compliance and renews each month. Our optimized strategy will make sure that your message is targeting your desired audience and attracting visitors that are interested in your cause. Tweaked SEM can help you achieve your goals and get the most from Google Ad Grants.
---
Get $10,000/month For Your Non-Profit
If your registered non-profit organization qualifies for the Google Ad Grants program, you could be granted up to $10,000 a month in ad spending for your cause.
Learn how you can expand your reach online and succeed with the Google Ad Grants program.
---
Advanced Strategies
Compliance Techniques & Methods
Google Ad Grants campaign success is dependant on several factors including the management of accounts, as well as website landing page design.
Combining a winning strategy that effectively connects with your target audience and attracts action is what we do best. Discover how we can help you too.
Message & Ad Copy
Helping create effective and impactful, attention grabbing messaging for your specific target audience.
The Right Audience
Focusing on the specific individuals that are most interested in your cause and interact with your business.
Bid Management
Optimizing campaign keyword bids and keyword quality score to maximize your Google Ad Grants budget.
Website UX
Website landing pages must provide natural navigation and clear call to actions for your campaign to succeed.
Remarketing
Keep your cause top of mind for people that have already visited your website with effective remarketing.
Ad Extensions
Take full advantage of the features and functionality that Google provides to maximize your ROI and donations.
---
Share Your Story While Maximizing Your Ad Budget With Expert Management
Professional Google Ads Grants search engine marketing experts can help get you found.
Contact Tweaked SEM for a free search engine marketing consultation today.