Google Ads Performance Audit
Eliminate the guesswork, & evaluate your Google Ads Performance.
Gain New Insights
With A Detailed Audit
Understand Performance
And How You Compare
Improve Budget Spend
With Actionable Strategies
---
---
---
Ready To Stop Guessing, And Understanding Your Campaigns?
Contact us today to get a free, no-obligation paid search audit on your Google Ads campaign. We would love to hear about your digital marketing goals and share our vision on how we can help you succeed with Google Ads / PPC marketing.
Discover how a Tweaked SEM paid search audit can help you spend your advertising budget more effectively and boost conversions today.
Request A FREE Google Ads Audit
We'll get back to you within a day with details on your audit request.
---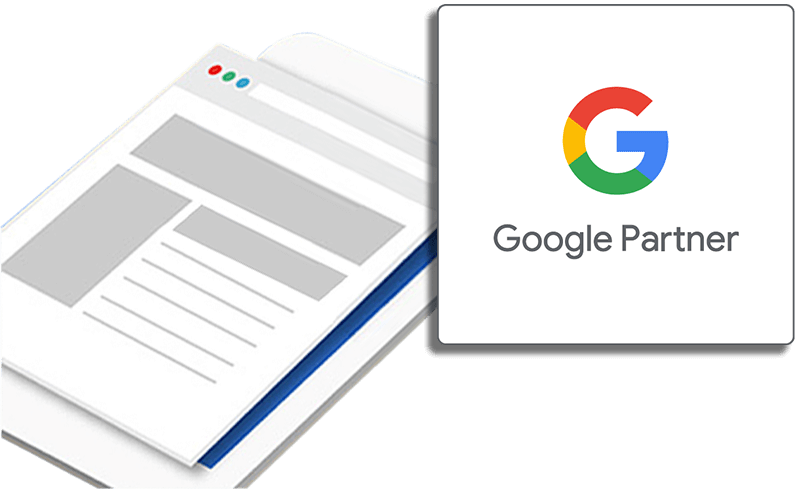 As a Google Ads Partner Agency, Tweaked SEM has the knowledge and experience to evaluate your Google Ads performance effectively.
Rest assured that our team of certified Google Ads specialists will help you improve your PPC campaign spend while attracting more leads and customers.
---
Get The Most From Google Ads
Contact us today to receive a free, no-obligation Google Ads audit on your SEM account.
Whether you are looking to optimize and increase the effectiveness of an existing Google Ads campaign, or start a new one, Tweaked SEM can help achieve your goals – for less.
---
Free Google Ads Account Performance Audit
What's Included In Our Free SEM Audit
Here are a few details on exactly what is included with our comprehensive Google Ads Performance audit. Discover the areas we review and assess to determine your campaign performance, and how we calculate results for your improvement.
---
Identify Wasted Money

Current Spend

Learn whether or not your current Google Ads campaigns are effectively spending their budget. Our audit will look closely at reviewing your campaigns use of negative keywords, quality scores, location targeting, demographics, CPC bids, & additional campaign settings vital to your performance.
---
Click Through Rate (CTR)

Ad Performance

CTR, or Click Through Rate is a calculation of the number of clicks your ads received divided by the number of times they were displayed. This figure is an important indicator of your Google Ads performance, as the CTR will help us understand the relevance and effectiveness of your ad copy.
---
Long Tail Keywords

Keyword Optimization

An essential part of any successful campaign is proper implementation of long tail keywords in phrase, broad & exact match configurations. Proper implementations can ensure your account is not missing out on opportunities to attract relevant & low cost leads for your business.
---
Account Best Practice

Minimal Optimizations

Certified Google Ads experts will review your account to ensure that configurations and settings meet the minimal account best practices. There are several, often missed configurations that are necessary to ensure that your account is preforming at a minimum.
---
Keyword Analysis

Quality Score

Keyword Quality Score helps identify your individual keyword performance by rating a users overall experience with your ads and landing pages. We will help identify where this quality score may be lacking, and how to improve it to help optimize campaign spend.
---
Changes Review

Account Activity

We will dive into reviewing how and what changes your current Google Ads Account manager has been completing historically. With this detailed insight we can identify missed opportunities or optimizations that may have been overlooked for better performance.
---
Ad Text Review

Ad Copy

This detailed audit will review the ad text used in your advertisements to evaluate effective use, and whether your landing pages communicate the same message. Ensuring that the same message is communicated across your ads and the pages you send traffic to can help improve conversions.
---
UX & Usability

Landing Pages

Almost every visitor to your Google Ads could end up on your landing pages, which means these pages need to be optimized to their maximum to ensure usability across devices and screen resolutions. It also means proper implementations of CTAs – call to actions, to ensure visitors get in touch.
---
And The Rest

Google ADS KPIs

Out certified Google Ads Specialists will review the additional account factors that may be limiting performance, including keyword performance, ad impressions, click through rates, cost per click bids, campaign goals, conversion tracking code, quality score, and more.
---
Ready for a Google Ads SEM Performance Audit? Contact Tweaked SEM for a full detailed analysis by certified Google Ads Specialists, and discover if you are missing out on potential opportunities. Our Audit will highlight your campaign performance and provide actionable insights on how you can more effectively utilize your Google Ads budget spend.
---
Spend Your SEM Digital Marketing Dollars More Effectively
Learn how you can improve your Google Ads SEM campaign performance.
Discover where you can make changes to attract more visitors for less with Google Ads SEM.