Innovation, optimization, storytelling, conversions, & professionalism.
---
---
What We Do Best
Campaigns Designed To Convert
Discover a team of intensely passionate advertisers and web marketers that strive diligently to understand your business in detail so that we can effectively communicate your company message to your target market.
Whether you are a small local business, or a larger national brand, our team of digital marketing experts can help your company get noticed online.
Tweaked SEM crafts effective paid advertising campaigns for both search engines and social media websites that resonate with your target demographic and generate more clicks. We then take it a step further to ensure your website is effectively designed to convert these visitors into customers!
Paid Social Ad Management
Let us extend your brand by sharing engaging and creative messaging designed to attract new visitors and convert more customers. We add to your story and boost your social reach with professionally managed social media ads. SMM Management
Paid Search Ad Management
Exceed your paid campaign expectations with professionally managed search engine marketing campaigns. Our optimized SEM strategy works to get your more clicks at a lower cost, helping reduce your cost per conversion. SEM Management
---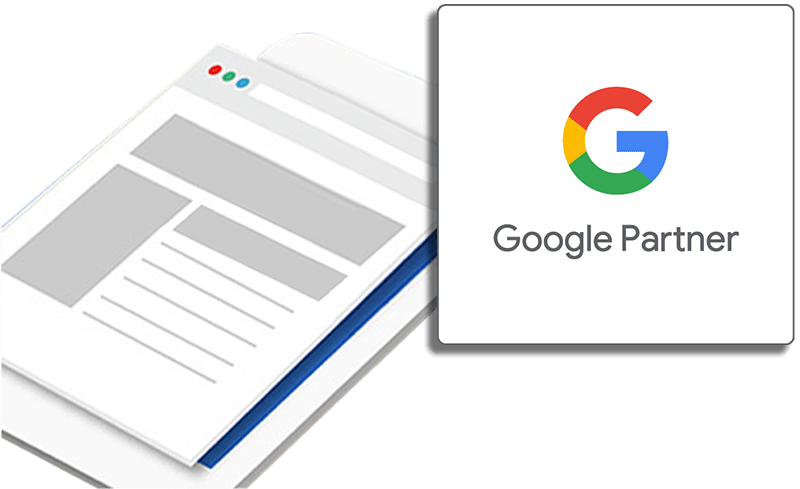 Yes, we are a Google Partner! This means our digital marketing agency meets, and has maintained strict account performance requirements and qualifications for membership.
Benefit from our Google partnership with additional promotional offers and ads credits not available elsewhere.
---
Forward Thinking & Continually Evolving
Innovation, Optimization, Storytelling, Conversions, & Professionalism
Tweaked SEM believes that strong core values are the building blocks to the success of any company, large or small. Our digital marketing clients witness firsthand the progress to success, through honesty, innovation, trust, teamwork and integrity, which helps bring brand authority, reputation, and online visibility.
With forward thinking ideas and innovative paid campaign management, Tweaked SEM will produce continual results by combining trending search engine marketing and social media marketing techniques with current campaign management and optimization practices, delivering paid campaign performance that will show ROI well into the future.
---
Out-Market The Competition
Gain needed competitive insight on how to out-perform your competitors digital ads.
---
Our Mission
Innovation, Professionalism, Reliability, Trust
To identify and implement innovative solutions in the paid digital marketing world, using technical expertise, accumulated knowledge, and due diligence, while creating trusting and lasting relationships with clientele providing inspiration for a prosperous future.
---
Expand your business and drive digital sales with Tweaked SEM PPC & SMM solutions.