Make every click count & get the most from Google Ads.
Get Results, Fast
With Expert Ads Management
Boost Sales
By Utilizing Effective Landing Pages
Top Of The List
With Advanced Campaign Strategies
---
---
---
Ready To Launch A New Google Ads Campaign?
Contact a Google Ads professional today to get a free, no-obligation consultation on your Google Ads campaign. We would love to hear about your digital marketing goals and share our vision on how we can help you succeed with Google Ads.
Discover how a Tweaked SEM search engine marketing campaign can attract more website visitors and boost conversions, with a free Google Ads Proposal.
Request A Google Ads Proposal
We'll get back to you within a day with details on your proposal.
---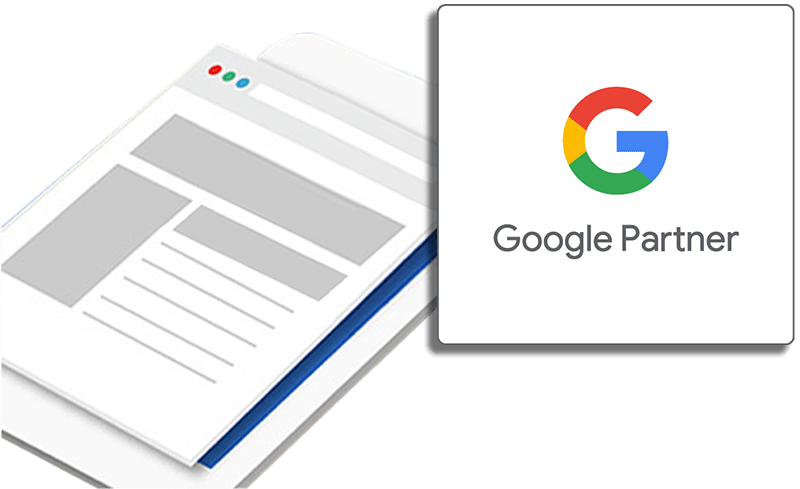 Yes, we are a Google Partner! This means our digital marketing agency meets, and has maintained strict account performance requirements and qualifications for membership.
Benefit from our Google partnership with additional promotional offers and ad credits not available elsewhere.
---
It's Time To Stop Guessing - Clarity For Google Ads
Contact us to recieve a free, no-obligation audit on your Google Ads campaigns.
Discover how a Tweaked SEM Google Ads Performance Audit can help you spend your advertising budget more effectively and boost conversions today.
---
What is Google Ads?
Search Engine Marketing (SEM)
Google is the largest search engine in the world providing billions of search results every day for people across the globe. People searching for details on products, services, how-tos, and any variety of information turn to Google for help finding answers on their desktop PC's and mobile devices. Google indexes information on the internet into their search engine, and provides visitors results that best match their search queries.
But not all websites are ranked at the top of the list. Websites that don't rank at the top of search engine result pages naturally must find a way to get to the top. The answer is Google Ads. With paid advertising solutions from Google, you can pay to have your website displayed at the top of Google search engine result pages for desired search queries. This means that people googling information relevant to your subject and niche will see your site before the competition.
While anyone may join the Google Ads program and pay for preferred advertising positioning, it's valuable to have professional ads management to ensure your marketing dollars are being spent most effectively. Without proper and effective management of your Google Ads, advertising dollars could be wasted on irrelevant keywords, incorrect location targeting, and visitors that aren't converting.
---
Google Ads Not Preforming At Maximum?
Let Tweaked SEM conduct a Google Ads audit to confirm your existing campaigns are set up most effectively. We'll take a deep look to confirm campaign configurations, settings, and ad copy ensuring that everything in your account has been setup for success.
---
Advanced Strategies
Techniques & Methods
Google Ads search campaign success is dependant on several factors including the management of accounts, as well as website landing page design.
Combining a winning strategy that effectively connects with your target audience and attracts action is what we do best. Discover how we can help you too.
Ad Copy & Testing
Creating effective & impactful messaging for every audience along every step of their customer journey.
Audience Targeting
Attracting the attention of the customers that will be most likely to convert for your business at the right time.
Bid Management
Optimizing keyword bids and Keyword Quality Score to maximize your digital marketing budget & ROI.
Website Usability
Ensuring website visitors naturally interact with landing pages, easily identify call to actions & contact details.
Remarketing Strategy
Helping keep your brand & messaging top of mind, while maintaining potential customer's interest.
Ad Extensions
Utilizing a variety of advanced ad features including callout extensions, structured snippets & more.
---
Optimize Your Paid Campaigns With Professional Google Ads Management
Attract more customers with paid Google search engine ads.
Connect more effectively with your target audience & generate more clicks.