Maximize ROI with Expert
Search Engine Marketing
Leverage advanced search engine marketing strategies to attract increased website visitors & more conversions.
---
---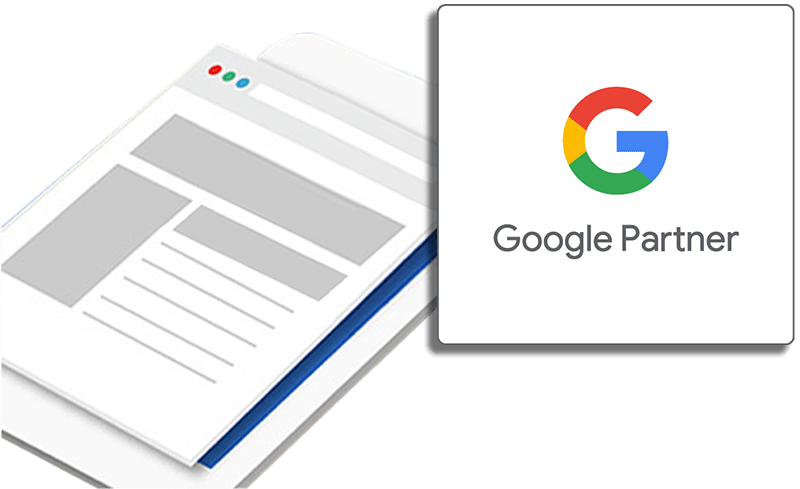 Yes, we are a Google Partner! This means our digital marketing agency meets, and has maintained strict account performance requirements and qualifications for membership.
Benefit from our Google partnership with additional promotional offers and ad credits not available elsewhere.
---
Google Ads, Google Guaranteed LSA, Bing, Microsoft & More
PPC, PPM, CPA, CPC & Paid Search Engine Ads
Effective paid campaign management allows your ads and company messaging to be placed in front of people who are interested in your products and services at the time they are most likely to convert.
With expert management of your paid marketing campaigns, you can be certain that your ads are reaching more people for less, while generating the greatest possible results.
Contact Tweaked SEM for a personal consultation of your paid search engine marketing marketing requirements, and discover how we can help you attract more customers for less.
---
---
Tailored Landing Pages & Call's To Action
The Tweaked SEM Plan For PPC Success
Search campaign success is not only dependent on the management aspect of accounts, but also the landing pages to which ad traffic is generated. Optimized landing pages allow for improved message communication that resonates with ad copy in a way that allows visitors to naturally interact with your website content in a positive way.
Proper use and implementation of call to actions throughout your website landing pages allow for clear and concise customer action to drive your visitors along their website journey. Additionally, proper implementation of landing pages helps boost SEO rankings by improving key search engine signals like time on page and pages per session, sending positive signals to search engines for both SEM and SEO.
---
Search Queries

Keyword Research

Appropriate keyword research & bid strategy is a key fundamental for the success of a search engine marketing campaign. Identifying relevant keywords that potential customers are searching helps target ad campaigns to show in front of people looking for your products & services.
---
Potential Customers

Target Audience

Thorough and exhaustive research into the competitive landscape for your niche allows gained insight into who your appropriate target audience is. This allows the customization of customer personas to most effectively communicate with your potential customers.
---
Landing Pages

Website Usability

Landing page optimization ensures that visitors that arrive at your website are more likely to follow through to your desired conversion action. This ensures that people read messages that resonate with your ad copy and compel them to follow through to contact and convert.
---
Compelling Messaging

Ad Copy & Creative

Compelling ad copy crafted to resonate and connect with your target audience is essential to attract the attention of readers over your competition. Careful planning and research is conducted to ensure connection with the users search query, making them more likely to click.
---
Call to Action

Clear CTA's

Bright and clear, naturally placed call to actions help assist the visitor through their website journey as well. Inserting the right CTA's throughout your landing pages assist with conversions and naturally providing the visitor the next action to complete to get in touch.
---
Key Performance Indicators

Measure & Review

Continually monitoring performance metrics, identifying new opportunities, and adjusting campaign settings on a regular basis allow our campaigns to maximize budgets and deliver the best results. Let us help provide the greatest return on investment from your PPC marketing dollars.
---
Informed Insight

Detailed Reporting

Detailed reporting is provided on a regular basis by your dedicated PPC manager providing insights into campaign efforts for your local business or national brand. Additional insight is also provided to identify areas of concern or budding opportunities when they arise.
---
Search Engine Optimization

PPC & SEO

Enhance your paid marketing efforts by aligning your pay per click and paid search marketing campaigns with your search engine optimization strategy. This ensures an aligned digital marketing strategy covering the primary elements of success for your digital brand long term.
---
Contact Tweaked SEM for a full proposal on a new paid search engine marketing project, or a success audit of an existing one. We're always excited to build new long-term relationships and helping customers advertise more effectively.
---
---
Benefits of Paid Marketing Traffic
Why Paid Marketing May Work For You
There are several factors that can contribute to how your paid advertising campaigns may be configured and run. Many of these factors are dependant on your budget and desired goals, each of which can drive different configuration aspects within your account.
---
Quickly Increase Website Traffic

More Visitors

If you are seeking to immediately attract new & relevant traffic to your website, paid search engine marketing is a good option for you. With SEM, you can generate targeted visitors to your website fast.
---
Lead Generation

More Customers

Get more customers with effective paid search engine marketing strategies. Carefully crafted campaigns can be designed to dive more customers to your conversion action & customer contacts.
---
Boost Brand Awareness

Get Noticed

Get your local business or national brand in front of the customers that matter most to you. Customized and targeted search campaigns allow you to attract clicks from the people that are most interested in your business and services.
---
Leverage Data For SEO

PPC & SEO

Take advantage of paid search campaign data to inform your SEO strategy & help improve organic growth in search engine result pages. Discover new target audiences, locations, & keywords to utilize for SEO.
---
Contact Tweaked SEM for an in-depth audit of your business advertising needs and requirements. With our assistance, we can help you identify if a paid search engine marketing campaign is the right option to grow your business.
---
Pay Per Click Advertising (PPC)
Pay per click advertising, more commonly referred to as PPC, is a digital advertising solution that promotes your desired ads on a pay per click basis. This means that you can promote your ads on search engines, social media channels, and advertising networks for costing that is based on the number of clicks that you receive to your ads.
You only pay when someone clicks on your advertisement and arrives at your landing page. Furthermore, setting desired budgets and CPC bid amounts, allows you to decide the amount that you pay per click, and the positions in your advertising locations compared to competitors.
PPC advertising is great for generating new leads and customers.
---
PPM & Pay Per Impression Advertising
What Is Pay Per Impression?
PPM advertising is frequently referred to as pay per impression advertising. PPM allows you to promote your advertising message based on the number of impressions of your ad, versus the number of clicks. This means, instead of paying each time someone clicks on your ad, you pay per 1,000 impressions.
This method of advertising can be effective when your business is trying to achieve brand impressions and increased recognition and visibility. It is less effective for customer lead generation, but works to re-enforce your products and services to potential customers.
Depending on your paid advertising goals, Tweaked SEM can help determine the best advertising strategy to maximize results for your business.
---
---
Delivering Measurable Results
Reliably Calculate Your ROI
The success of any paid advertising campaign can only be determined by accurately measuring the results. Tweaked SEM ensures that proper tracking and measurement analytics are in place to accurately and efficiently measure the success of your paid advertising campaigns along every step of the way.
Regular reporting provides insight into current campaign success, while informing on future optimizations and adjustments to generate even greater results.
Ensure you have professional SEM management to take full advantage of your paid advertising budget and to deliver measurable results.
---