Google Ads Management in Kitchener, Ontario
Get more out of Google Ads with professional SEM management.
Get To The Top
With Advanced PPC Strategies
Increase Leads
With Effective Landing Pages
Attract Local Customers
With Google Ads
---
---
---
How To Increase Leads To Your Website (With A Limited Marketing Budget)
Reach out to us today to receive a free, no-obligation consultation on your Google Ads campaign. We would love to hear about your digital marketing goals and share our vision on how we can help you succeed with Google Ads.
Discover for yourself how a Tweaked SEM search engine marketing campaign can attract more website visitors and boost conversions, with a free SEM Proposal.
Request A Google Ads Proposal
We'll get back to you within a day with details on your proposal request.
---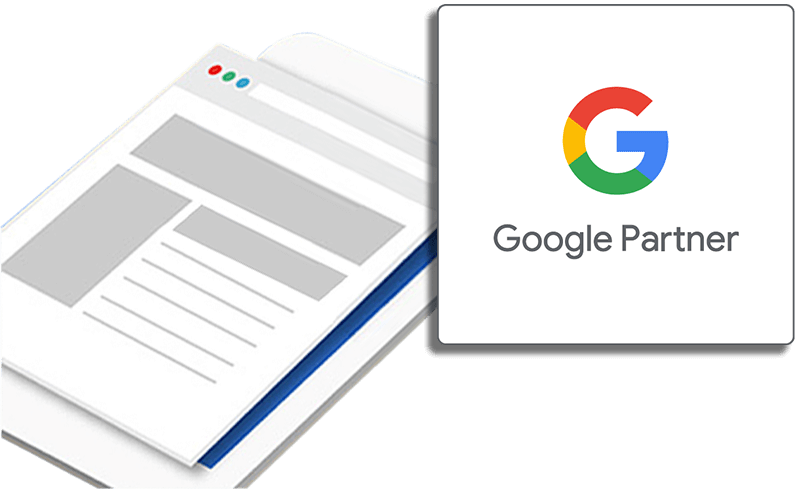 We Are A Google Partner Agency
As a result of our partnership, our digital marketing agency meets, and has maintained strict account performance requirements and qualifications for membership.
Take advantage of our partnership with special promotions, offers and ad credits not available elsewhere.
---
---
PPC Management In Kitchener
Grow Your Business In Kitchener With Search Engine Marketing
Kitchener has a diverse population with close to 250,000 people. While it is conveniently located less than 100km from Ontario's largest city Toronto, Kitchener still has many activities and events downtown, like the Kitchener Blues Festival, and the Beer and Rib Fest in Victoria Park that attracts visitors from all around.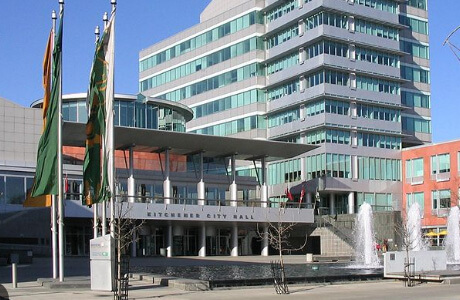 As the larger of the Tri Cities next to Cambridge and Waterloo, Kitchener is constantly developing and growing. This means that there is an abundance of opportunities and potential customers, but it also means there are lots of competitors.
Businesses in Kitchener often rely on traditional advertising mediums, including print marketing, radio advertising, magazine ads, and even Yellow Pages, all of which may not reach your most ideal customer.
If you're finding that you're wasting money on ineffective advertising mediums, it's time to consider Google Ads for your business.
It's important to choose the right Search Engine Marketing agency in Kitchener to ensure that you're able to maximize your marketing dollars most effectively. With Tweaked SEM, you can rest assured that you'll get the most current and trending SEM strategies to attract consistent leads and customers to your business with professionally managed paid advertising campaigns.
Discover for yourself how we can help your Kitchener based business grow online with a free search engine marketing proposal.
---
---
Customized Digital Marketing Strategies
What Does Success Look Like For Your Business
Often, many search engine marketing agencies will have a one size fits all strategy for all of their clients. They wrongly assume that everyone is the same. With this approach, they do not focus on small business needs, and what's worse is that they will have trouble helping you succeed.
As a local Kitchener business ourselves, Tweaked SEM knows that each company has their own set of requirements and definitions of success. As a passionate team of in-house digital marketing strategists, we work hard to understand your business in detail so that we can communicate your message effectively with a strategy that fits your goals.
Our team will take the time to help you attract more leads and customers, while giving you time to do what's more important to you. Whether it's spending more time with family, or growing your business in other ways, we can take over your digital marketing tasks and produce superior results.
With the right search engine marketing agency in Kitchener, you can reach your business goals more quickly. Let our certified Google Ads specialists help get you noticed online, helping you reach your goals more quickly.
---
---
Best Google Ads Performance
Advanced Strategies
There are several advanced strategies that you can use to get better Google Ads performance. One of the effective methods to improve your ads performance is to use behavioral targeting. This allows you to target specific groups of people with your ads based on their behavior in other online spaces.
You can use retargeting to reach customers who have already visited your website or clicked on one of your ads and encourage them to visit other parts of your website or click on another ad campaign you are running.
Finally, pay attention to site quality signals when setting up your campaigns. These include the size and type of traffic your site receives, how long it took users to load your pages, and the number of errors encountered. Using these tips, you can significantly improve your Google Ads campaigns' performance.
---
Google Ads Company Kitchener
Digital Marketing Professionals
Digital marketing is creating, delivering, and managing a digital message to drive customer engagement and business performance. The goal is to create a measurable relationship with customers using online channels.
The two main channels businesses engage with customers are digital media, digital advertising. Each has its benefits and challenges.
---
Digital Marketing

Digital Media

Digital media is any form of content that is delivered electronically. This can include websites, webpages, blogs, videos, social media posts, and app experiences. Content can be static or dynamic; static content is created once and left unchanged, while dynamic content changes regularly.

Static digital media can be more traditional and may use more traditional advertising methods such as banner ads or pop-ups. On the other hand, digital media that uses dynamic content delivery methods such as live streaming or push notifications can be more engaging for users. Still, they may require more technical expertise from your team.
---
Digital Marketing

Digital Advertising

Digital advertising uses digital platforms to reach potential customers with customized messages. Ads are placed on search engines (such as Google), social networks (such as Facebook), news websites (such as The New York Times), video sites (such as YouTube), and other internet destinations where people look for information about products or services.

Ads are typically displayed when someone searches for information about a certain product or service category. This means that ads will appear when people type specific terms into the search engine.
---
With our SEM management, you can take control of your online advertising in Kitchener and see much greater results for your investment. As an experienced SEM and Google Ads agency, we offer a full range of services and work to get optimal results from your PPC campaigns. From creating effective ads to managing your budget, our team has the knowledge and experience to help you reach your target audience. Contact us today to learn more about how we can help your local business thrive.
---